Hebei Yaochuan Vehicle and Vessel Parts Co.,Ltd. was founded in the eighties, Qinghe adjacent to Shandong, Beijing-Kowloon Railway, State Road 308, passing through the city, north of the city is silver-silver high speed, excellent geographical location, broad prospects for development is Ideal investment, cooperation, entrepreneurship of the best. The company is committed to EPDM rubber, PVC rubber and plastics, as well as high-end silicone and other products R & D in production. The company is a car door and window, wooden doors, sliding doors, plastic windows and other building doors and windows mechanical sealing tape manufacturers of professional manufacturers.
Company's existing cadres and workers more than 110 people, of whom 12 were in senior engineering and technical personnel, with 10 million yuan i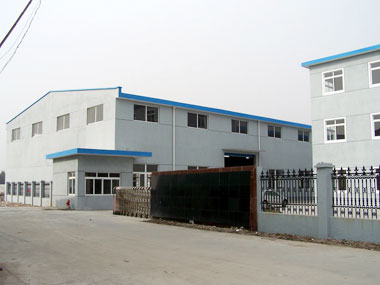 n fixed assets, 800 million of liquidity to form a production, sales, scientific research in an integrated system. Companies with its strong technical force and management experience for the contract and keeping promises, Star Enterprise honorary title. In 2000 through the international ISO9001: 2000 quality certification center certification. The company has the domestic advanced professional production of three compound extrusion, single extrusion of the large-scale sulfide line, 10 flat-panel curing machine, the annual production capacity of 12 million meters, the company built a physical and chemical room, measurement room, testing and measurement equipment and full-time staff. Formation of raw material configuration, mold development, product molding one-stop production line mode. Companies make full use of the advantages of technical personnel developed with the industry-leading EPDM rubber seal, EPDM foam rubber, TPR thermoplastic rubber seal, NBR / PVC oil hose, high temperature (250 ¡æ), non-halogen flame retardant, Our products are widely used in many industries such as building materials, chemicals, automobiles, home appliances, sanitary wares and municipal administrations. People-oriented and overloading of customers' expectation are our quality guidelines. We strictly carry out quality management in accordance with ISO9001 quality system requirements.
Hebei Yao Chuan Vehicle Parts Technology Co., Ltd. Sealing products have been applied to glass curtain wall decoration, automobiles, trains, aircraft, shipbuilding and other industries, according to customer requirements the company has designed a unique crash bumper, rubber Sealing strip, door and window seal, seal, wooden door seal, glass bead, car seal, refrigerator door seal, plastic strip, rubber strip, EPDM strip, glass strip, composite Plastic strips, door seals and other products, and as a center, the products related to the decorative seal, trim, spray seal, steel doors and windows seal, aluminum energy-saving windows and doors seal, doors and windows damping seal, curtain wall construction Rubber seal, container door seal, refrigerator door sealing tape, car door frame sealing tape, refrigerator door sealing tape, refrigerator door seals, car seals, car window guide seals, cars Lamps and sealants strip, door glass slide bar, door sponge (foam) sealant, door glass stop, car glass windshield seal, steam Door and Window Seals, Sealants for Train Door and Window, Subway, Door & Window Seals for High Speed ​​Train, Sealing Tape for Marine Door and Window, Rubber Seals for Boat Cover, Rubber Seals for Submarine, Sealing Tapes for Aircraft Door & Window, Anti-theft Door Seals, Automatic seal, mechanical seal, flame retardant seal, door with self-adhesive seal, door and window seal (with double-sided adhesive) E type, P type, D type, O type, V type, U type, J-type, L-type, general-purpose EPDM foam flexible seal, furniture sealing tape, door sponge rubber seal, rubber (PVC) seal, thermoplastic seal, chlorosulfonated polyethylene seal , Silicone rubber seal, polyurethane seal, fluorine rubber seal, neoprene seal, polychloroprene composite seal, nitrile rubber (PVC) blended rubber seal, nitrile foam sealing tape, road , Railway, bridge rubber expansion joints series, all kinds of rubber seals (pads) products.
Yao Chuan company is also the production of automotive water tank hose, rubber hose fittings, EPDM heterotypic hose, silicone hose, pressurized gas hose, high pressure electrical nozzle, tubing, wire braided hose, hose hose, heater hose, all kinds Shaped tube, cable car control, flexible shaft, brake lines and other professional manufacturers.
Yao Chuan's success attributed to the company's mission for decades, this is to provide customers the best products, the most competitive prices and best service.
Hebei Yaochuan Vehicle and Vessel Parts Co.,Ltd. welcome customers to consult a variety of product information, and according to customer requirements to create the special products they need. Although the company already has a large number of customers both at home and abroad, we will continue to improve, innovate and develop the rubber seal products.